Eliminate faults, reduce manufacturing costs and increase the speed of your production lines.
Artificial Machine Vision Systems are made up of cameras for capture, sensors, readers, lighting, hardwares and softwares that, once adapted to an automation engineering project, serve to detect failures and abnormalities in goods and its components during the production process, and can also be applied to inspections in the areas of Quality and Logistics. This technological structure allows for the execution of complex, frequent and high speed activities with a high degree of reliability in data capture, securing 100% of the inspected products.
The advantages of implementing an automation project with Artificial Machine Vision Systems are countless, as they not only maximize productivity and ensure the products quality but also eliminate inspection bottlenecks and generate metrics through the integration of data that is essential for real-time evaluation and decision making in the production process. It is also worth mentioning that Artificial Machine Vision increases security in such processes, since they can be applied safely in unhealthy and high risk places without the need for human labor.
The great purpose of these innovative solutions is to increase productivity and efficiency through the use of state-of-the-art technologies. This way, it is possible to constantly monitor the production line in order to eliminate deviations and errors, as well as prevent out-of-specification products from reaching customers.
Examples of Artificial Machine Vision Systems applications for Industries: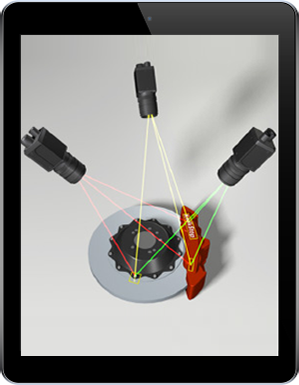 Inspection and selection of parts or products in a production line;
Traceability - reading of codes and characters;
Measures of precision;
Identification, selection and counting of parts and components;
Robot guidance;
Packaging inspection;
Applications for Industry 4.0.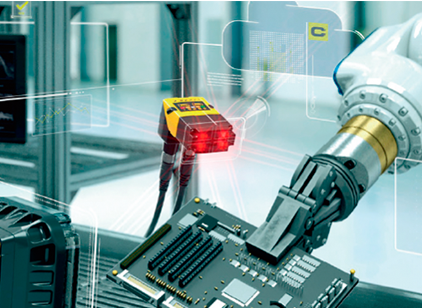 See +
Major gains provided by Artificial Machine Vision Systems:
Decrease in the process variation;
Decrease in demand for physical spaces;
Increase in productivity through faster and more efficient production cycles;
Saving in specialized workforce;
Cost reduction through automation of processes;
Ability of covering 100% of inspected items;
Generating data for Process Control, Reduction of Waste and Industry 4.0;
Traceability.
Download our complete Vision Systems material developed by our team.
Consult our experts for an assessment of the application of this technology in your company's products and processes.
Download the complete material